Here's what people are saying: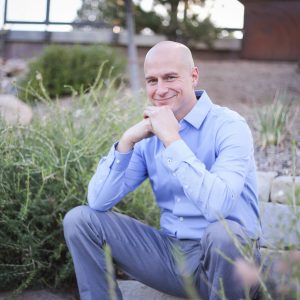 Dr. Zach is an outstanding Chiropractor! I've received care from him for years while living in the Bay Area, but sadly I am unable to receive care as we both have moved to new areas. I had suffered from chronic low back pain for YEARS. I was having extremely sharp pain, shooting pains into my legs, and constant dull ache sensations in the front of my pelvis. After a few sessions I started to feel some improvements in the severity and duration of my symptoms. After a few months, my symptoms were completely gone! After my symptoms were a thing of the past, Dr. Zach continued to educate me the true healing comes from within and there is literally no limit to how far you can take your wellness goals. Dr. Zach is constantly taking new seminars, learning new techniques, and always improving himself to ensure that his clients are receiving an outstanding level of care. I highly, highly recommend.
– Dr. Timothy Dugas DC, entrepreneur
Dr. Gower got my body functioning at its best. His care is gentle and effective. I have been lucky enough to experience the best of the best chiropractors, and Dr. Gower is no exception. He is so dedicated to quality service and you'll feel it as soon as you walk into his office
– Dr. Jacqueline Batterman DC, business owner and dog lover
Dr. Zach Gower is one of a kind. I always leave his office feeling relaxed, connected, and ready to take on the world. He takes his time to make sure you understand everything. You will not find a Chiropractor who cares more deeply about the health and wellbeing of his clients. Get under his care, and your life will change. I assure you, it will be one of the best decisions you will ever make!
Brianna Salvia
Dr Zachary is a gem of a person and doctor. He took the time to really listen to my needs and find the root cause of the problem. He recommended I come regularly when my pain went away and since I've took his recommendations, I sleep better, I don't get sick when everyone else around me is, and my life feels more balanced. Highly recommend dr. Z! He also gives great hugs and is hilarious- an added bonus in a chiropractor! 🙂
Katie Schlein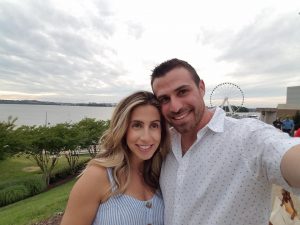 I highly recommend Ruach Chiropractic and Dr. Gower. He made the experience extremely comfortable and welcoming. He took the time to understand my symptoms, targeted my pain points, and developed specific plans to monitor my progression. Since under Dr. Gower's care my pain subsided and my overall day to day health and well being has improved. THANK YOU DR. GOWER!
– Brandon Florman, sales executive, husband and father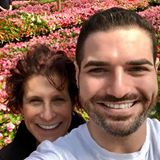 I never knew a thing about chiropractics and always had issues sitting still throughout the day. A friend recommended me to Dr. Gower and I couldn't appreciate his services more. At first glace the office is clean and inviting. Once I talked with Dr. Gower, he helped me break down why I'm likely experiencing these issues and what we'd be working on throughout the program together. He was thorough in his initial analysis and it was crazy how he honed in right on the spot that caused me the most pain. I've gone back a few times now and can honestly say I feel healthier overall; walking taller, breathing easier, and sleeping better. Thanks again!!
– Aaron London, comedian and inventor