Dr. Zach Gower, DC
Chiropractor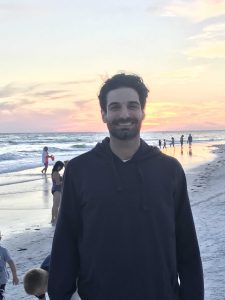 Dr. Zach Gower is passionate about helping people experience vibrant health. Chiropractic enhances our connection to the power of life within us. He's dedicated to sharing the truth of how to live in natural health with the world.
Dr. Zach received his Doctorate of Chiropractic degree from Life Chiropractic College West, and a Bachelors of Science degree in International Business from the University of Rhode Island. Currently Dr. Gower is pursuing studies at River Bible Institute in Tampa, Florida. He is a New York, Washington State, and Florida Board Certified Chiropractor, and member of the International Chiropractic Association, New York Chiropractic Council, Florida Chiropractic Society and International Chiropractic Pediatric Association.
Dr. Zach uses a variety of chiropractic techniques and has advanced training in upper cervical, pregnancy and pediatrics to deliver life changing care to families. He's certified in Webster technique, a safe and effective protocol for supporting healthy pregnancy.
A native New Yorker, Dr. Zach was born in Brooklyn and grew up in Long Island. He loves exploring nature through hiking, backpacking, surfing and road trips; and enjoys reading, studying and world travel. He participates in global mission trips, bringing chiropractic to underserved populations. Dr. Zach is committed to empowering people to experience optimal health and natural wellbeing.